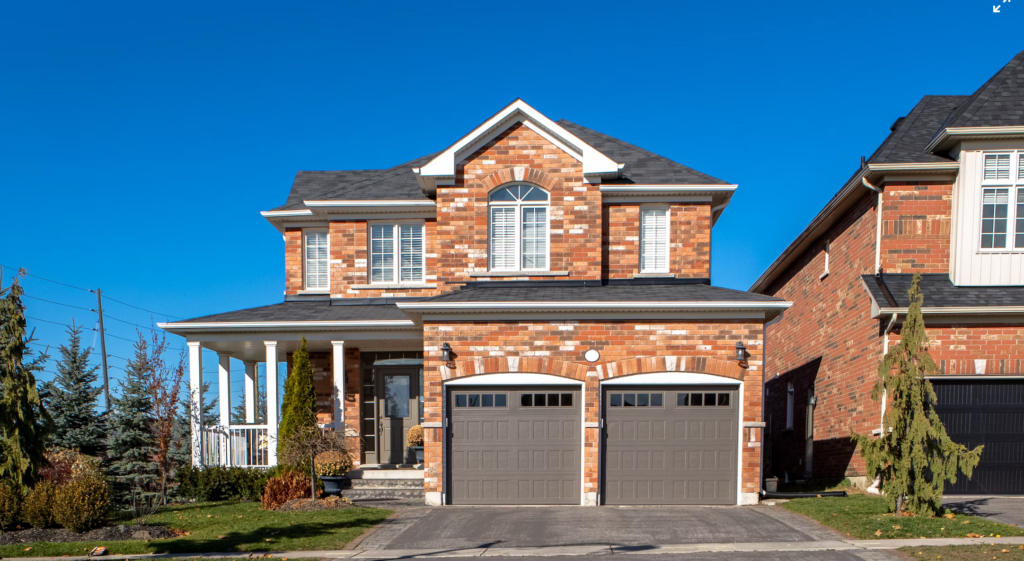 Having a fully functional and secure garage door is essential for any homeowner. However, finding the right garage door repair and installation company near Clearwater, FL can be a challenging task. Fortunately, at Garage Door Pro Clearwater, our team of professionals can find the right technicians to provide you with top-quality solutions tailored to your unique needs. Whether you require emergency services, regular maintenance, or a complete installation, we have the expertise and experience to keep your garage door running smoothly for years to come.
Clearwater Garage Door Pro
Office Phone: (727) 433-8835
Address: 600 Cleveland St Clearwater, FL 33755
The Advantages of Hiring Professional Clearwater Garage Door Repair & Installation Technicians
Garage doors in Clearwater, FL serve as crucial components of any property, offering security, protection from hurricanes, and convenience. However, when they encounter issues, they can quickly become a source of frustration. This is where professional garage door repair and installation companies prove invaluable. By enlisting the services of experts, you save time, effort, and money. These professionals possess the necessary tools and knowledge to diagnose and resolve any problems your garage door may face. Moreover, they can install new doors or update existing ones with cutting-edge technology. With a professional team by your side, you can rest assured that your garage door will operate at its best, ensuring the security and functionality of your home. So, leave the stress to the Clearwater garage door professionals and enjoy the benefits of a well-maintained and fully functioning garage door.
We Perform Garage Door Repairs Near Clearwater, FL
As with any mechanical device, garage doors can encounter issues over time. Some common problems include broken springs, malfunctioning openers, and misaligned tracks. Fortunately, many of these problems can be resolved with the right tools and know-how. For example, replacing damaged springs or adjusting loose hardware can often be done without professional assistance. Understanding these common garage door problems and their solutions empowers property owners to save time and money while maintaining the functionality and security of their doors. However if this is a task you don't want to take on yourself, reach out and we will match you with our partner who specializes in garage door repair in Clearwater, FL.
Tips for Selecting the Perfect Garage Door for Your Home
Choosing the right garage door for your home requires careful consideration of various factors. Begin by assessing the style of your home – decide whether you want a garage door that complements or contrasts with the exterior design. Material selection is equally important, as it impacts not only the appearance but also the door's durability and maintenance requirements. Additionally, consider insulation, operation method (manual or automatic), and overall cost. Weighing these considerations carefully enables you to make an informed decision and find the ideal garage door that suits your home.
We Do Garage Door Installation in Clearwater, FL
If your current garage door is outdated and worn out, it might be time for an upgrade. Upgrading to a new garage door comes with a host of benefits that you won't want to miss out on. Firstly, it enhances the security of your home with advanced locking systems and sturdier materials. Secondly, an upgraded garage door instantly boosts your property's curb appeal, increasing its overall value. Lastly, modern doors are more energy-efficient, leading to long-term savings on your power bills. While it may be a significant investment, upgrading your garage door is a decision you won't regret. Reach out and get an estimate for your garage door installation in Clearwater, FL.
Whether you need garage door repairs, installations, or upgrades, trust the expertise and services offered by our trusted Clearwater, FL partner. With our team of skilled technicians, you can rest easy knowing your garage door is in capable hands, ensuring your home's security, convenience, and value are well-maintained for years to come.
The 6 Most Frequently Asked Questions (FAQ) About Our Services in Clearwater, FL
1. What areas do we serve?
Our partner proudly serves the Clearwater, FL area. They offer professional garage door repair, installation, and maintenance services to homeowners and businesses in Clearwater, FL. They also serve the surrounding communities such as Harbor Bluffs, Feather Sound, Belleair, Largo, Dunedin, Palm Harbor, Safety Harbor, and Tarpon Springs.
2. What types of garage door services do you provide in Clearwater, FL?
Our skilled partner in Clearwater, FL, provide a comprehensive range of garage door services, including:
Garage door repair for various issues, such as broken springs, misaligned tracks, and malfunctioning openers.
Garage door installation, whether it's for a brand new door or an upgrade to the existing one.
Regular maintenance to ensure your garage door operates smoothly and efficiently.
3. How quickly can you respond to garage door emergencies in Clearwater, FL?
We understand that garage door emergencies can happen at any time. That's why we offer prompt emergency services in Clearwater, FL. Our team is available to respond quickly and efficiently to your garage door emergencies, ensuring your security and peace of mind.
4. Are your technicians qualified and experienced?
Absolutely! Our partner takes pride in thier team of highly skilled and experienced technicians. Each member of thier team undergoes rigorous training and has extensive knowledge in handling various garage door issues. You can trust them deliver top-quality service in Clearwater, FL.
5. How do I know if it's time to replace my old garage door in Clearwater, FL?
Several signs indicate it may be time to replace your old garage door in Clearwater, FL. Some of these signs include:
Repeated and costly repairs.
Excessive noise and vibrations during operation.
Visible damage or wear on the garage door panels.
Lack of security features in an outdated door.
Poor energy efficiency leading to higher utility bills.
If you notice any of these signs or have concerns about your garage door's functionality, our team in Clearwater, FL, can assess your door and provide professional advice on whether a replacement is the best option.
6. Can I get a free estimate for garage door services in Clearwater, FL?
Absolutely! We offer free estimates for all our garage door services in Clearwater, FL. Whether you need repair, installation, or maintenance, simply contact our team, and we'll be happy to provide you with a detailed and transparent estimate for the required services.
If you have any other questions or need further assistance, feel free to reach out to us. Our team is here to help!
Clearwater Garage Door Pro
Office Phone: (727) 433-8835
Address: 600 Cleveland St Clearwater, FL 33755